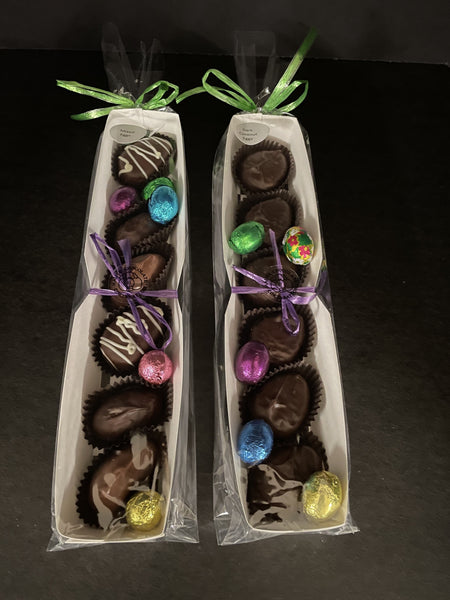 Easter Fete Footlongs. Six and One half dozen the other ?
Just in time for Spring !
Haute's  Famous Footlong Package with your choice of "Eggstra" special decadent and delicious Chocolate cream filled eggs.  Choose from a Footlong of  six (6) (2)Peanut Butter, (2)Marshmallow and (2)Vaniila Buttercream Cream eggs, OR a Footlong with six (6) Coconut Cream eggs, drenched in Dark Chocolate. 
You'll receive Two (2) Footlongs in each order. That is Twelve Terrific Oeufs!
Pick two (2) Footlongs of the Same Assortment, OR One of each.
Decisions, decisions...
Not a  disappointment either way you go...
Includes:
Two Footlongs of Your choice ( (12) Creamy Eggs total 
Twelve Foiled Eggs ( Eggstra stuff to snack on !)